Last site update: 12/2/2019
We out grew our old location, So we moved...
Our current location is :
518-D south main street
Shrewsbury Pa 17361
(Corner of Main Street and Onion Blvd) in the lower level of the Shrewsbury Learning Center (Blue Door)
(Parking lot is second left off Onion Blvd. from Main Street)
---
We have a new vender! - We are now a dealer for IMEX, they offer army figures tank models, R/C tanks (some are metal and will fire airsoft pellets with a puff of smoke, and simulate recoil!) , R/C Helicopters and more!!!
---
We are now listed in the Lancaster County Yellow Pages under "Hobby & Model Shops"
We are to be listed in the upcoming publications of the York and Baltimore County Yellow Pages as well. 
---
HO scale Polar Express starter sets are back ordered as of 12/2/2019.
Lionel 2019 Catalog Volume 2 now out of stock, we do have a store copy for you to browse through in store.
Lionel HO product line has expanded, check it out in the 2019 Volume 2 catalog. 
---
---
2019 Toy Train Day is Saturday December 7th more details to follow...
We will have a small inventory of these box cars on hand for the event, they will only be available in store or for order on December 7, 2019.
We will also have Lionel give away items, and drawings to color while waiting to see Santa.
Santa Clause will be in store for the event again this year from 5PM to 7PM Take your own photo with him (FREE).
Bring in our add from the Community Courier and get 10% off your total purchase!
---
Due to GreatPlanes (Hobbico) going out of business we are currently searching for a new R/C aircraft supplier. We do have limited inventory in this category.
---
In Addition to repairing trains we also install BCRs (Battery Component Replacements) in M.T.H. Trains, and BCR's with Charging circuits in Lionel trains requiring 9Volt battery as permanent battery replacements.
The Photos are of the Boys attending the camp building the rockets, that were ordered from our shop.
---
Currently sold out - but to be restocked soon...
Now available for order (Sorry we are currently sold out): Bachmann's HO scale N.C.R.R. York #17, with N.C.R.R. Passenger Coaches, Baggage car, and Combine car. (But can special order)
HO York #17 Features: DCC with Sound and DC operation with sound (0-16VDC solid state non-pulsed transformer recommended), Working magnetic knuckle couplers (front of engine and back of tender), True to prototype color scheme, L.E.D. Headlamp, can motor, Die-cast frame for both engine and tender. 
DCC Features: 128 step speed control, full sound controls, with programming for automatic sound features in DC operation (automatic features are engine speed triggered when operating on DC power), Main-Line programmer compatible.
Passenger cars and Baggage car features: Blackened Brass wheels, magnetically operated knuckle couplers.
MSRP for Engine and Tender $319.00
MSRP for Passenger Cars $33.00 (Each)
Prototype consist is currently, Engine & tender, Combine car, and two coaches. According to our sources Steam Into History is planning to purchase an additional two cars in the future. One to be used as a parlor car, the other as a standard coach. Steam Into History does not own a baggage car, however when the PRR owned and operated the N.C.R.Y. their consists did include a baggage car. The PRR did own and operate an engine #17 that held the speed record for travel from York Pa. to Baltimore MD on the N.C.R.Y.
The New Freedom HO scale Train station Laser cut kit is sold out, but soon to be restocked.
Manager's Special: Buy the complete York 17 train and the New Freedom Train station kit in HO scale and get $40.00 off your purchase! 
Marklin, counter copy catalog now in store.
We can now order Marklin trains!
---
We are constantly working on improving our in-stock position on Hobby supplies, Trains are far from the only thing we stock. We currently work with four major hobby wholesalers, and several small companies that offer specialized hobby products. New shipments are constantly being delivered.
---
For helpful hints to maintain your model kits click here.

Free shipping on all special orders over $20.00 (orders less than $200.00 will ship with our monthly store shipments)

Please see the "About us" section of our site for a map, photos of our old building, and directions to our new location.
   When you call, if you should happen to get our voice mail, please speak slowly and as clearly as possible, we want to be able to give you a correct response. (We all know how difficult answering machine recordings can be to understand).
We accept Cash, ATM, Visa, MasterCard, and Discover payments for orders and services.

We Have Donated one of the New Freedom Train Station kits for permanent display on the model train layout that is under construction at Steam Into History.
The Photo Below is of the York 17 and passenger cars sitting in front of the historic New Freedom Station.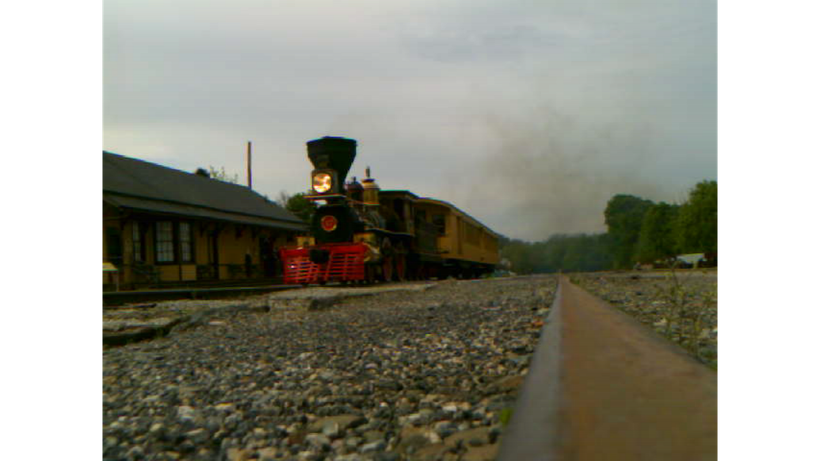 Wanted: old toy trains,
if you are interested in selling your collection, contact us. We have customers who are looking to buy old toy trains, specifically trains by Lionel,  American Flyer, and Marx.
Toy Train Service
Brands Serviced:
Lionel
American Flyer
Bachmann
Atlas
Tyco
Varney
Riverossi
Life-Like
And More....
Maintenance and repair service available for both current production and out-of-production models (including Pre WW1 Lionel, and A.C. Gilbert American Flyer).
We can now troubleshoot DCC HO scale trains
We are in the process of becoming a factory trained and authorized repair center for both Lionel and MTH trains.